1. At TDI Digital Solutions, we are strong proponents of technology.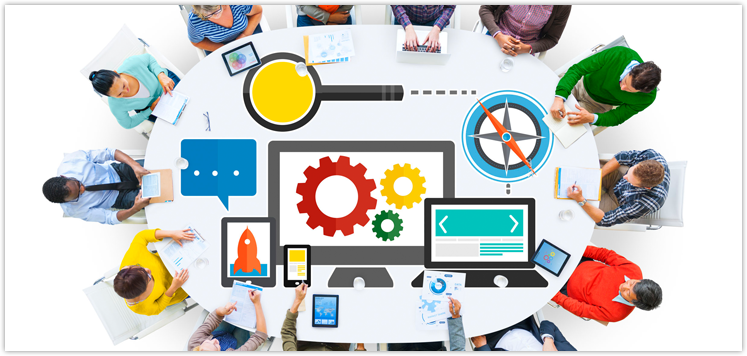 Realizing that the potential of technology in publishing is still really quite untapped, we consistently strive to remain ahead of the curve.
In a bid to do so, we enable software solutions that are geared to transform the way digital content and processes are delivered. We are forever engaged in an endeavor to innovate solutions for the challenges that are peculiar to the publishing arena.
At TDI Digital Solutions, we excel at improving the overall efficacy of content conversion and digitization so as to render flawless e-content processes and delivery.
Our production capacity is agile and our turnaround time, even for high-volume data conversion, is impressive. This can be largely attributed to some proprietary workflows we have developed in house,as well as tools for real-time validation.
The nimble processes for maximum efficiency that are routinely deployed at TDI are due to our broad knowledge and expertise in the field.
Our software capabilities are a true testament to our belief in keeping abreast of the latest technological advancements.
Our team of professionals is very well versed with all the major software tools and languages such as XML/SGML/HTML, Core Java/J2EE, ASP/ Dot Net, VB, VBA, Perl DTD/Schema, Tex, etc.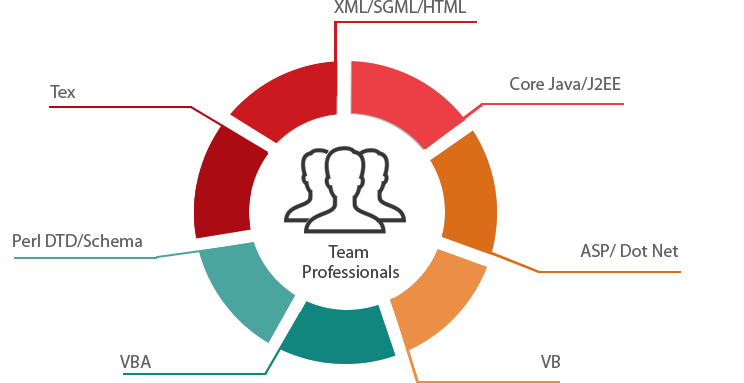 Our expertise is augmented by the availability of tools and processes that have been applauded by some of the top names in the global publishing community.
TD-XPS, a powerful project management tool, is one such shining example. It has been built to boost individual productivity several fold, such that a single team member is able to utilize it to take ownership of a project from beginning to end.
This highly automated web-based platform functions smoothly with very little manual intervention. As a result, it allows for building and managing a robust production process that integrates all the steps involved–authoring, reviewing, editing, formatting, and multichannel product delivery–from the same content management platform. The time efficiency it has engendered is huge in comparison to previous assembly-line processes, and further adds to TDI's flexibility and agility.
2. UniTouch - Unified Intelligent Publishing Platform.
Smart Cloud-Based Publishing Platform Powered by AI and ML to Facilitate the Production Process!
UniTouch is an Artificial Intelligent based intelligent platform streamlined towards the editorial and production workflow management that caters specifically to Books, Journals, Magazines and Secondary Content. The Platform empowers publishers to track end-to-end workflow starting from manuscript inception to final delivery.
Harnessing the technology of AI/ML and cloud based architecture; Unitouch, the digital publishing suite is a comprehensive digital platform which integrates the processes of smart structuring (UniTag), automated graphics processing (UniArt), smart editing (UniEdit), intelligent composition engine (UniPage), online proofing (UniProof) and multi-channel delivery. UniQC is a Quality assurance tool which validates the quality of the product at each stage.
Integrated Systems
Unitouch has five independent modules which can be integrated together to give the complete publishing solution; alternately each module can be used as a standalone application to fulfil the specific process in the Publishing workflow.
UniTag - Smart Structuring & Tagging System
UniEdit - Online Copy-Editing System
UniArt - Artwork Automation System
UniPage - Intelligent Layout & Pagination System
UniProof - Online Collaborative Proofing System
UniQC - Automated QA Engine
Why UniTouch?
Integrated Cloud-based Software
Configurable Workflows
Role Based Access to its Users
Decreased Operational Cost
Reminders and Alerts
Realtime Updates
MIS Report
Faster Time to Market
Multilingual Support
3. UNIPRR - Manuscript Submission & Peer Review Platform.
UNIPRR is a AI/ML based manuscript submission and peer review platform. The objective of UniPRR is to provide a submission and peer-review platform which makes it easy for the author, editors and reviewers to submit and peer review the paper online. An easy to use interface, easy navigation, score card for the paper submitted, highly customizable features and easy adaptability to workflows are some of the features of UNIPRR.
Smart Score Card Extraction for Authors and Paper Visualization for Reviewers
Automated Reviewer Selection for Editor's Facilitation
Utilizing Public Databases to Match Research Objectives
Understanding the paper syntactically and semantically
Single, Double, Triple, and Open Blinding Options at Journal Levels
Reduced Time for Reviewers
Technology-Driven Assistance to ease out the peer review process
Reduced Editor's time in assigning papers to reviewers
How can it help?
Timely publication and ensuring a vigorous and ethical peer review process which is so important for ensuring the quality of any Publication.
All existing peer review systems do not provide any help to the reviewers. Reviewers download the submitted paper, review it, and submit the review. This module is intended to provide distinguishing features in the peer review system that actively helps reviewers to speed up and enhance the reviewing process.
Role-based access, tracking, reporting, and automated alerts and notifications allows the author to effectively and efficiently manage the submission and review process.
Journal Search and Scope Match with Automatic evaluation in terms of completeness of the manuscript with respect to the mentioned objectives.
UniPRR Article Submission
Software Designed as per Publisher's Manuscript Submission and Peer Review requirements
Score Card and Auto Metadata Extraction
Reduced Peer Review TAT & Easy Implementation
Configurable as per Publisher Business Needs
Flexible application so as to customized as per publishers' requirements
Well-defined product roadmap in consultation with publishers
Technology-Driven Assistance to ease out the peer review process
Cloud-hosted solution with 24x7 support
UniPRR Peer Review
Online HTML view of manuscript
Reviewer can mark specific word/section comments on the manuscript
Auto consolidation of reviews from multiple reviewers in one copy
Configurable reviewer selection on the basis of Blind parameter setup
Author can approve, reject, and reply to the comments of the editor
Comments filtering by author, reviewer