Science, Technology, and Medical books and journals account for a substantial chunk of content in the publishing industry. Because all of these publications are scholarly in nature, TDI Digital Solutions is acutely aware that our editorial and proofreading team of professionals working in this area requires very niche-specific skills.
At TDI, we navigate the intricacies of the content in Science, Technology, and Medical journals via our editing prowess, attention to comprehensible design, and thorough Q&A processes, all of which enables the smooth transference of knowledge and information to your customers—the ultimate end goal of any scholarly publication.
While providing pre-press solutions to STM journal publishers is a service we have been engaged in and adept at for a long time, we also excel at a range of other solutions for books and journals in this segment.
Be it composition and editorial services or indexing and conversion, we are a full- service provider in the arena.
Our easy familiarity with top-of-the-line technology gives us a keen competitive edge here too.
Customers have come to trust us with all their content production requirements due to our winning combination of high-end automation techniques, deep-rooted domain knowledge, and robust delivery capabilities, all with absolute adherence to deadlines.
Our bevy of service offerings in journal and book production includes all the major components necessary for successful project execution in STM publishing, such as: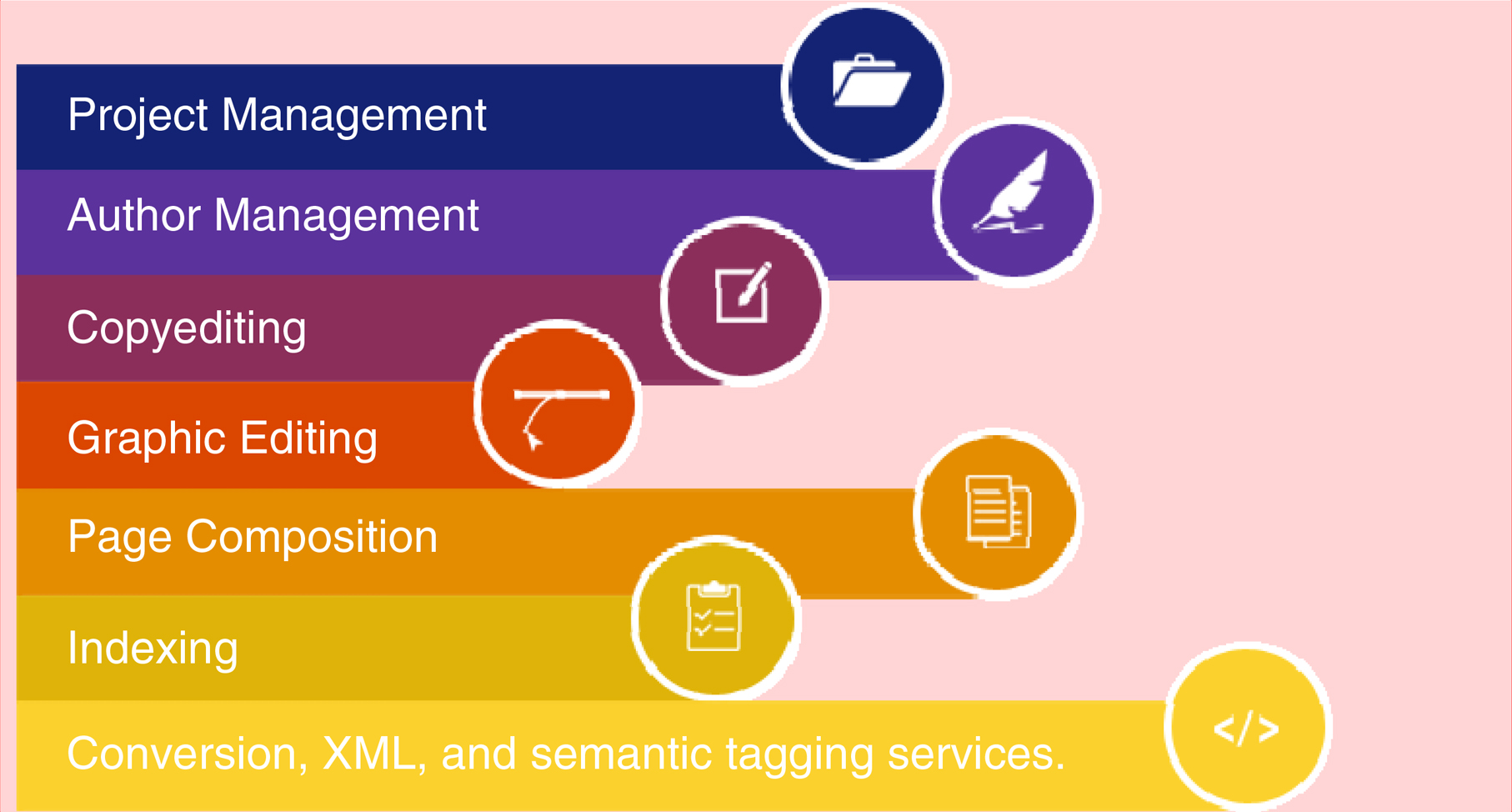 So when it comes to your most complex, data-driven content, you can count on TDI Digital Solutions' team of experts to manage the editorial and production processes with the utmost care and proficiency.