Increasingly, with the advent of technology, the world is truly a smaller place.
For any business to be an active participant in the global marketplace, it is important to embrace the idea of a diverse, multicultural platform where thought exchange leads to innovative business ideas and a world of new opportunities.
However, operating in a vibrant global environment poses a significant challenge: that of collating, presenting, and distributing accurate content in local languages.
This is where TDI Digital Solutions can be your true partner in growth. Our multilingual publishing capabilities are universally acknowledged and consistently sought after.
Your important content—whether it may be your website or your users' manual, your book, handbook, or training manual, or perhaps your legal documentation—many of today's products need to be published in a variety of languages depending upon the market or desired consumer.
The success of our service delivery is largely due to the fact that we have a strong belief in the concept of localization.
Our local teams at several prominent locations across the globe are able to imbue, impart, and relay the nuances of the local language so that the end content reads comprehensively and without interruption.
Our customers never have to worry about the consistency or the quality of our multilingual content delivery.
We specialize in French, Spanish, Brazilian Portuguese, Dutch, German, Italian, and Polish Language services.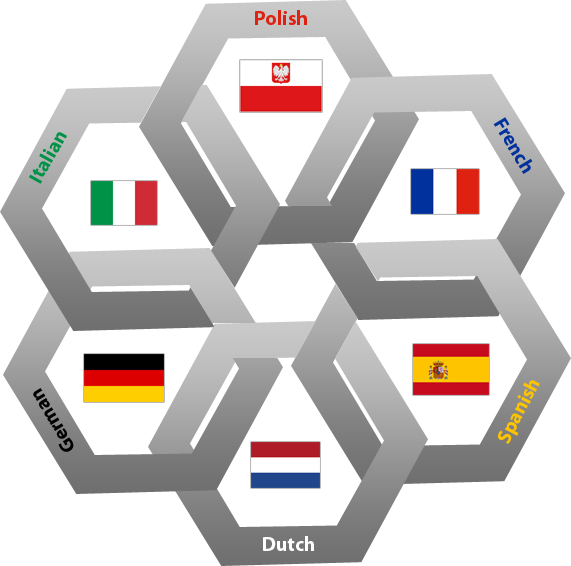 The French content created by our unit in Mauritius is widely appreciated. A strong workforce comprising subject matter experts with native French language proficiency enables us to deliver great content services in a variety of fields.
Our Copy-editing, Composition, Content quality check and Project Management services from this unit are equipped to cater to a large number of fields.
The Spanish language team operates from Barcelona, and we have a well-connected network of language experts and on-panel freelancers for providing superlative content for other major European language publications such as Dutch, German, Italian and Polish.
At TDI Digital, we aim to work flawless in delivering well-executed multilingual content that meets the industry standards.